Tube Mill Roll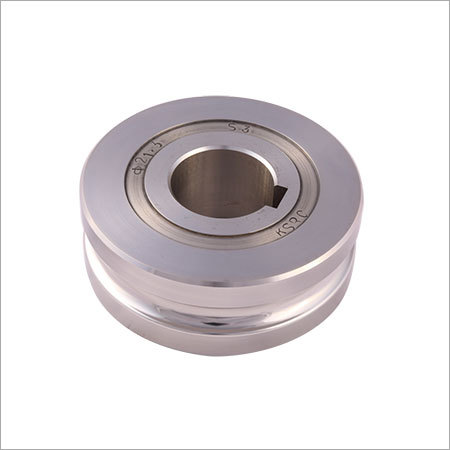 Tube Mill Roll
Product Description
Tube Straightening Machine Rolls require a whole precision because it is utilized for exact usages in tube mills as in Tube Straightening machinery. Rolls are factory-made as per client necessities. Skilled staff function on modern COPRA SOFTWARE to project rolls for offering toughness and long working life to rolls in tube mills. Main excellent high carbon high chrome steel with suitable heat treatment (annealing) in an innovative annealing plant as a basic material.

TUBE MILL ROLLS
We have huge experience in the design and production of rolls for Tube Rolling Mills. This is it, joined with a highly skilled employees and the newest CadCam, CNC machinery, and Design software, that safeguard the high quality goods and service for which the organization has become known and had factory-made tube mill rolls that are supplied globally.
With a varied CNC machining unpackaged, up to 1200mm diameter, we can produce rolls to outfit mills of all numerous dimensions. From leveller entry rolls through making, turks head, sizing, and forming rolls, to straightening rolls. A full design competence with the utilize of AutoCAD drafting software, that relation flawlessly with the CadCam software protects a constant production procedure. Tube Mill Rolls made by employing best quality substance from trustworthy dealers and rolls are heat-treated and excellence tested, this only enhances the superiority of the completed product.
PINCH ROLL
Pinch roll are directed are sort double output gearbox. The upper roll is elevated and dropped by pun mated alloy functioned with solenoid valve and cylinder, strip will be directed by slides by entrance guide roll plan.
STRIP LEVELER ROLLS

The Strip leveller contains of 3-roller level the arriving strip prior it is fed into the sheer edge welder. These should be planned to regulate the upper roller and all the rollers are EN-9 toughened and ground.

Specifications:

Tube & Pipe Machines & its related products -
Tube Mill - ERW between 1/2" to 5" O.D Precision Grade
Tube Mill - ERW between 1/2" to 20" N.B / Commercial Grade
Tube Mill - API Approved ERW Pipes up to 20" NB
Tube Mills - Stainless Steel Pipes between 1/2 " to 8" NB
Tube Mill Rolls - To Ensemble Tube Mill
Cut to Length Line

Slitting Line - For the purpose of C.R. & H.R. Steel and Non-ferrous Coils
Burr free Fly Cut off about 20 Cuts every minute of 6meter length
Hydro sample - 1/2" to 20" NB up to 250 kg/cm2 test pressures
End fronting and Chamfering Engine 1/2" to 20" NB volume
Tube Straighten out Machines 10 Rolls, 6 Rolls, and 14 Rolls for 1/2" to 10" NB
Galvanizing Plant for Pipes 1/2" to 6" NB along with Max 6T / Hr
Automatic Pipe Threading Apparatus up to 1/2" to 6" NB
Hydraulic Tube Pointing Apparatus to 1/2" to 8" NB
Contact Us
3A/153A, Near DAV College, Faridabad, Haryana, 121001, India
Phone :+918071858864259